A New Approach to Mortgage, from the Company You Know.
The Mutual of Omaha Insurance Company has been helping customers since 1909. Inspired by hometown values and committed to being responsible and caring for each other, we exist for the benefit of our customers.
And, like our customers, we thrive on relationships and building genuine, enduring connections. We're sensible, conscientious and responsible. As a mutual company our focus isn't about increasing share prices. It's helping customers reach their financial goals.
So if you're considering a new home purchase or refinance, you can feel secure knowing Mutual of Omaha Mortgage exists solely to do right by our customers, every time.
As a full-service mortgage lender, we have the strong financial backing and a solution for nearly every mortgage need. Our portfolio of home financing options includes: fixed and adjustable rate loans, FHA, VA, USDA, jumbo loans, and refinancing programs.
We understand that to some companies a loan is a loan is a loan. That's not us and it'll never be. Buying (or refinancing) a house is more than a financial decision. It's the promise of a life you want to build and the memories you want to make. And that's why before we talk home loan solutions, we focus on you and your needs.
We're here for you, for the long haul.
See What Our Customers Have to Say
Mortgage Tools at Your Fingertips
Enjoy having all your mortgage tools in one place and move the process forward with a click.
Simply tap to apply from anywhere
Click to calculate the estimated cost of your mortgage payments
Scan and send loan documents with ease and security
Check your loan status and take the mystery out of the process
Direct access to your loan officer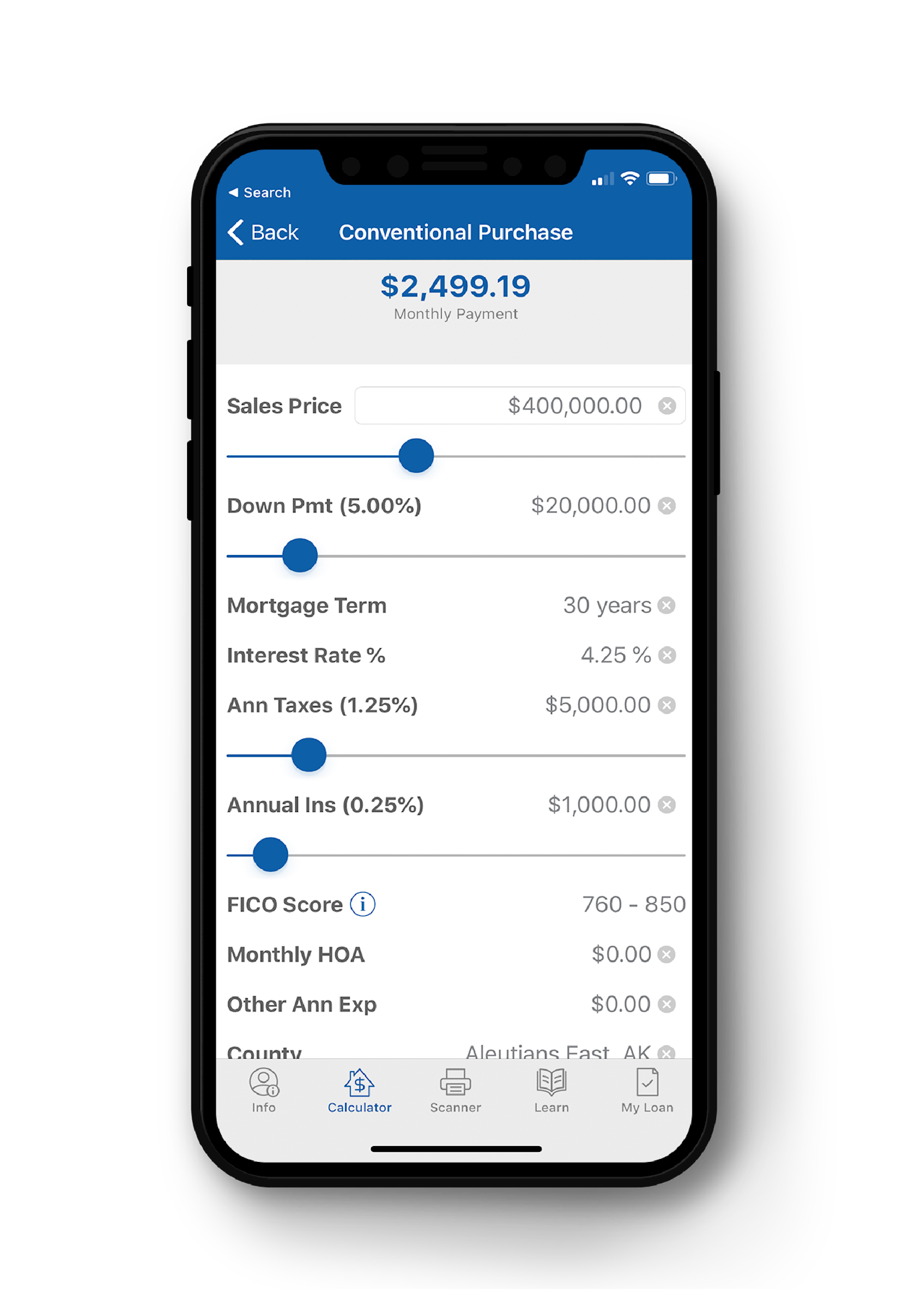 Mortgage solutions to fit your needs
Why choose Mutual of Omaha Mortgage for your home loans?
Working with a brand you know and an advisor you trust
Personalized service through the loan process from an experienced mortgage expert
Manage the entire loan process from anywhere with our easy-to-use mobile app