About Justin
Helping people across the country for 20+ years find the right financing to purchase or refinance their home. The mortgage and real estate industry can be a mine field if you're not careful. With the proper consultative approach, you still can get the home and loan of your dreams. At Mutual of Omaha Mortgage, we take this initiative very seriously and will work with every client and every realtor to determine exactly what is needed, and then close quickly and efficiently. Justin's success comes from tremendous product awareness, his commitment to growing and learning in this rapidly changing industry and environment, great partnerships, and having his clients go through a custom mortgage planning process.
Licensed in: Kentucky, North Carolina and nationally (over 30 states)
Licensed to work in: Alabama (74464), Arizona (1006409), California (CA-DBO858358), Colorado (100516111), Florida (LO66954), Georgia (72535), Illinois (031.0058798), Indiana (43855), Iowa (35963), Kentucky (MC713379), Louisiana, Maryland (2642832), Massachusetts (MLO858358), Michigan (858358), Minnesota (MN-MLO-858358), Mississippi (858358), Missouri (MO858358), Nevada (66127), New Jersey, North Carolina (I188071), Ohio (MLO-OH.858358), Pennsylvania (73284), South Carolina (MLO – 858358), Tennessee (200344),
Texas, Virginia (MLO-43398VA), Washington (MLO-858358), Wisconsin (858358)
See What Our Customers Have to Say
Mortgage Tools at Your Fingertips
Enjoy having all your mortgage tools in one place and move the process forward with a click.
Simply tap to apply from anywhere
Click to calculate the estimated cost of your mortgage payments
Scan and send loan documents with ease and security
Check your loan status and take the mystery out of the process
Direct access to your loan officer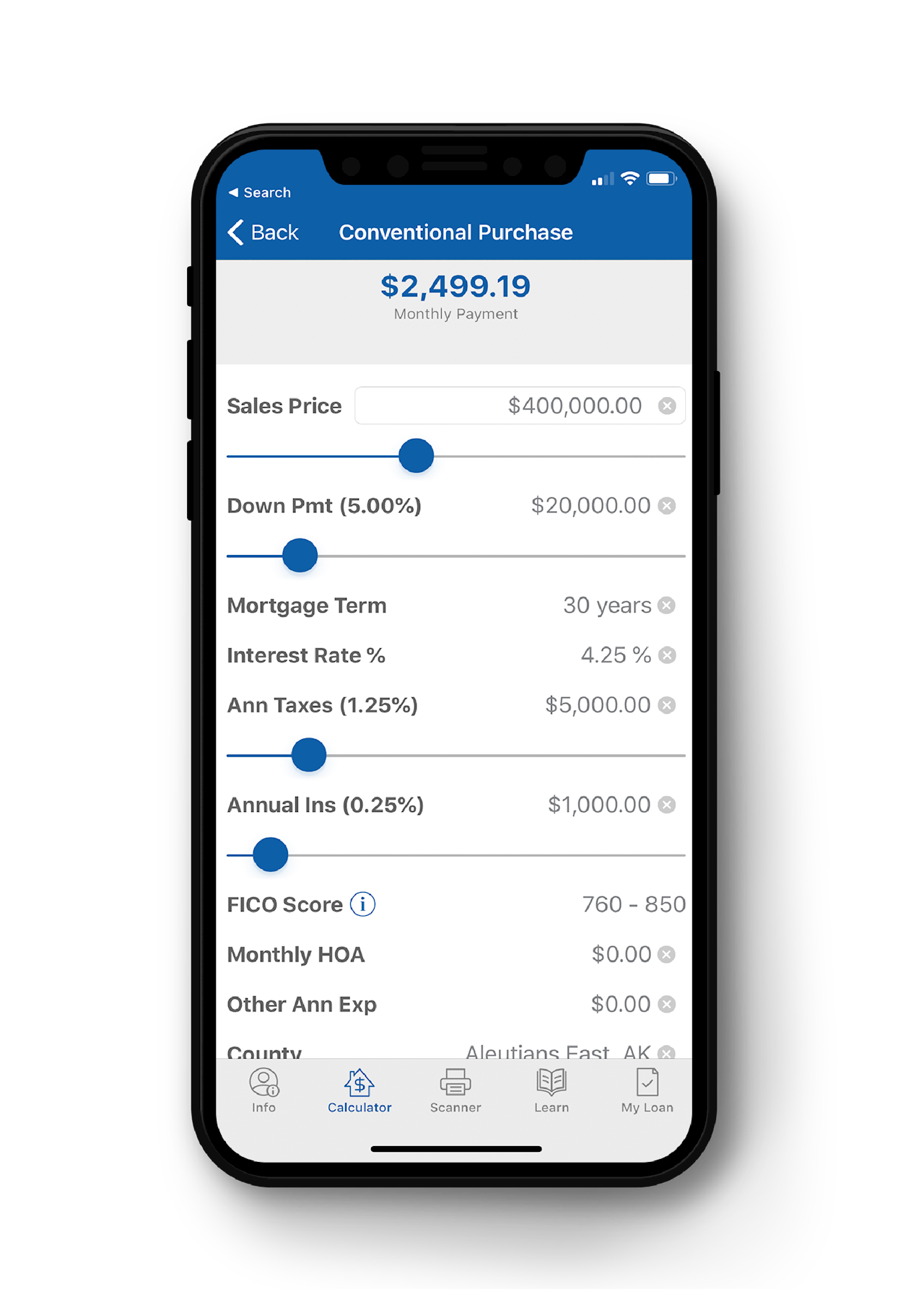 Mortgage solutions to fit your needs
Why choose Mutual of Omaha Mortgage for your home loans?
Working with a brand you know and an advisor you trust
Personalized service through the loan process from an experienced mortgage expert
Manage the entire loan process from anywhere with our easy-to-use mobile app