Professional:
20+ years experience in the mortgage business both as a mortgage lender and broker. I started my mortgage career on the banking side, however I have worked in all aspects of mortgage lending. I have direct access to banking, brokered and Portfolio lending options, which allows me to pass along the best possible financing solutions while meeting my clients unique needs while offering the most competitive pricing possible.
Purchasing a home is a huge emotional and financial undertaking that deserves thoughtfulness and expertise. I am committed to making your home buying experience as easy and enjoyable as possible, with full transparency, quick turn times and prompt communication. Don't hesitate to call me including nights and weekends if you have any questions or you are needing to get pre-qualified or pre-approved or just need some answers. I am here to help!!
Personal:
I am happily married for over 29 years and the proud father of three wonderful children. Residing in Rural south King County, I spend my off time volunteering in equine rescue as well as always tinkering with anything technology related. I have worked in network administration and database development with a focus in distributed control systems and data acquisition which I developed
primarily from my tenure with a King county utilities division.
Fun fact:
I started, developed and sold Seattle's first windows based graphical online service (like a mini AOL), which provided some of Seattle's first internet access for the average computer user.
See What Our Customers Have to Say
Mortgage Tools at Your Fingertips
Enjoy having all your mortgage tools in one place and move the process forward with a click.
Simply tap to apply from anywhere
Click to calculate the estimated cost of your mortgage payments
Scan and send loan documents with ease and security
Check your loan status and take the mystery out of the process
Direct access to your loan officer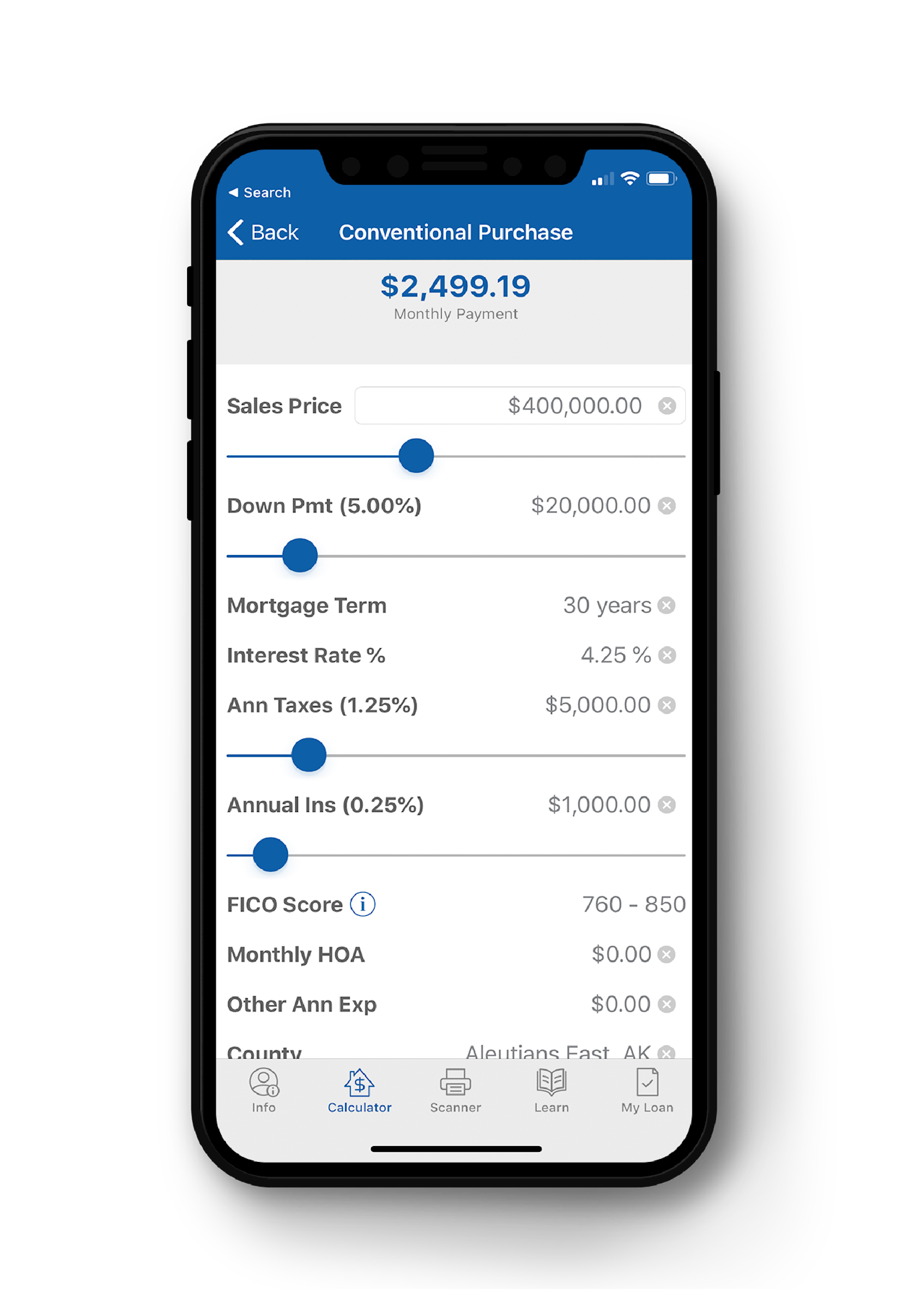 Mortgage solutions to fit your needs
Why choose Mutual of Omaha Mortgage for your home loans?
Working with a brand you know and an advisor you trust
Personalized service through the loan process forms an experienced mortgage expert
Manage the entire loan process from anywhere with our easy-to-use mobile app