The perception in the marketplace is that it is very difficult to secure mortgage financing.  In some cases, some properties may be difficult to finance, but the basic principles are still in place.  Over the last 14 years, I have closed over 10,000 mortgage loans.  For most people, this is the most important financial transaction they will ever make.  I take my job very seriously and work diligently to make sure I am working in my client's best interests.  In some cases, I have to tell some clients that at this time they may not qualify to purchase or refinance a property.  It is important that they know quickly so they don't waste time and money.  
I have been in the mortgage business for the last 14 years.  Prior to the mortgage industry, I was an educator and then an administrator at Troy Middle School .  I received a doctorate in education from Northern Illinois.  My past experiences as well as my education have helped me greatly as a mortgage originator.  
I understand the mortgage process from the sales end to the operations end.  I believe in communicating to my clients throughout the process.  When a transaction closes, I am always there for my clients to answer any questions they may have or to help strategize on an upcoming purchase.  We lend in most states, providing jumbo, conventional, FHA and VA loans.  I'd like the opportunity to work with you; I am sure you will be very happy with the experience.
See What Our Customers Have to Say
Mortgage Tools at Your Fingertips
Enjoy having all your mortgage tools in one place and move the process forward with a click.
Simply tap to apply from anywhere
Click to calculate the estimated cost of your mortgage payments
Scan and send loan documents with ease and security
Check your loan status and take the mystery out of the process
Direct access to your loan officer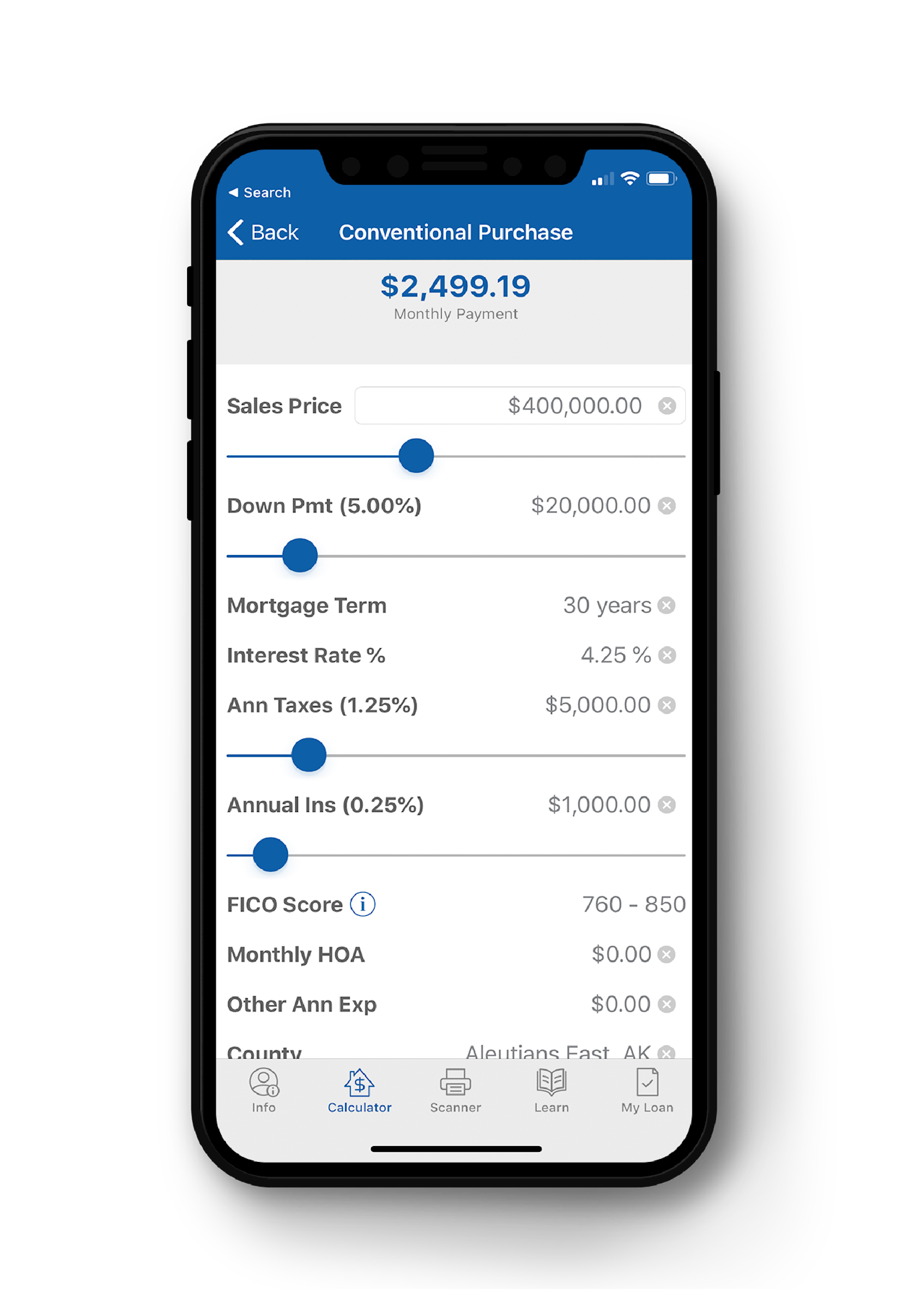 Mortgage solutions to fit your needs
Why choose Mutual of Omaha Mortgage for your home loans?
Working with a brand you know and an advisor you trust
Personalized service through the loan process from an experienced mortgage expert
Manage the entire loan process from anywhere with our easy-to-use mobile app