Home purchasing made painless
Buying a home can feel overwhelming. Mutual of Omaha Mortgage can help you make an informed and smart decision on your home.
Mortgage Tools at Your Fingertips
With the Mutual of Omaha Mortgage App, you'll have all your mortgage tools in one place and move the process forward with a tap.
Apply at anytime, from anywhere
Quickly access calculator tools to estimate your mortgage payments
Securely scan and send loan documents with ease
Check your loan status 24/7
Direct access to your loan officer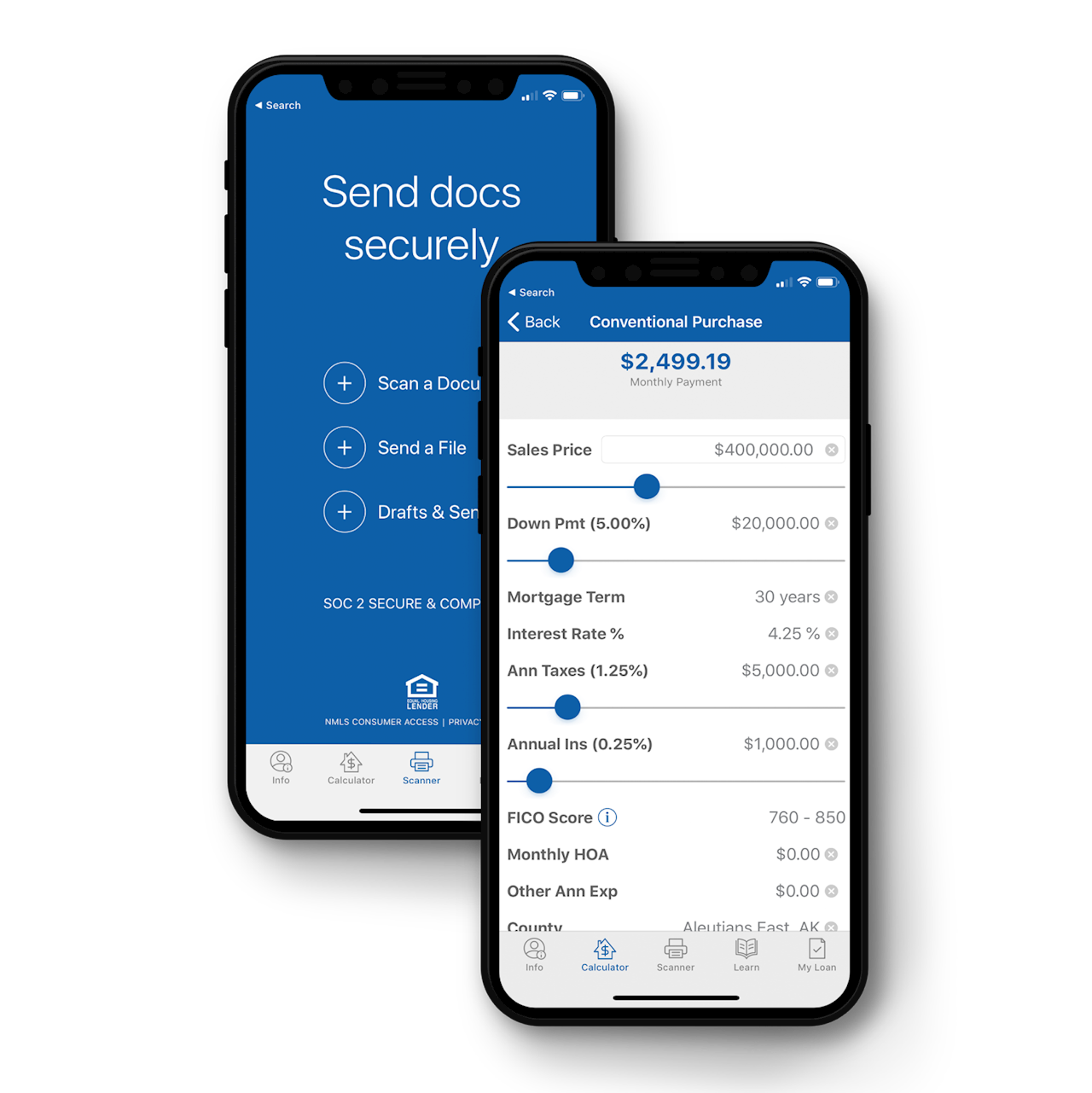 Mutual of Omaha Mortgage is proud to be part of a company with a rich history.
Founded in 1909, Mutual of Omaha serves over 4.6 million individual product customers and 36,000 employer groups.
For a century – through countless historical events – Mutual of Omaha has been there to keep promises to its customers. Inspired by hometown values and a commitment to being responsible and caring for each other, Mutual of Omaha Mortgage continues that legacy. Our mission is to provide home financing solutions that help our customers, and back our services with operational excellence at every level. Today, as the nation grapples with new financial realities, Mutual of Omaha Mortgage is strong, stable, secure, and ready to meet your mortgage and financial needs.
Mortgage questions. Simple answers.