Manage Your Mortgage On Your Schedule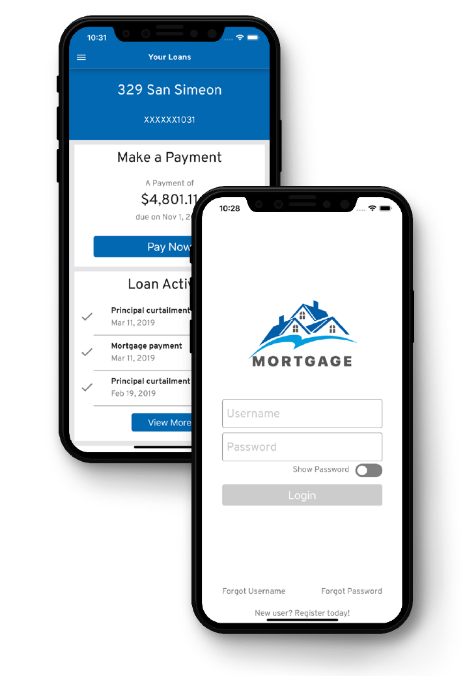 With Your Mortgage Online you can use the mobile app or online portal to quickly access your mortgage account, make and schedule payments, and access your mortgage statements.
To create your account, you'll need your loan number, Social Security Number and your property zip code. The platform offers an intuitive interface to keep you on top of your most important mortgage information.
Key Features:
Make loan payments
View loan summary and payment history
Enroll in automatic payments
Get notifed by text or email when payment has been posted
Access your loan documents like 1098 and escrow analysis.
Access to common FAQs and educational videos Ask Mia (the Mortgage Information Assistant)
Trouble Logging In?
If you've forgotten your password or have locked your account, have your name, property address, telephone and loan number available and please call