Rob Shell is a highly skilled and experienced mortgage loan officer based in Nashville, Tennessee. As a native Nashvillian, Rob has a deep understanding of the local real estate market and the needs of the community. He holds a degree in Economics from Belmont University, which has equipped him with a solid foundation in finance and business.
Prior to joining the mortgage industry, Rob gained extensive experience in customer service, client success, and relationship building working in staff augmentation. This has helped him develop a keen sense of what his clients need and how best to meet their unique needs. Rob is known for providing an unparalleled loan experience through direct, transparent communication, and a personalized customer relationship.
As a mortgage loan officer, Rob takes pride in helping individuals and families achieve their dreams of homeownership. He is passionate about educating his clients about the mortgage process, guiding them through each step of the journey through his "Smart Start" meeting which makes the process of buying a home much less intimidating, and even fun.
Rob is excited and proud to serve the growing community in which he grew up. He believes that everyone deserves a fair chance at homeownership, and he is committed to making that dream a reality for as many people as possible. When he is not working, Rob enjoys spending time outdoors with his wife Hayley and dog Tibbs, cooking, exploring the city's vibrant food scene, and attending a monthly "bad movie night" with his group of lifelong friends.
See What Our Customers Have to Say
Mortgage Tools at Your Fingertips
Enjoy having all your mortgage tools in one place and move the process forward with a click.
Simply tap to apply from anywhere
Click to calculate the estimated cost of your mortgage payments
Scan and send loan documents with ease and security
Check your loan status and take the mystery out of the process
Direct access to your loan officer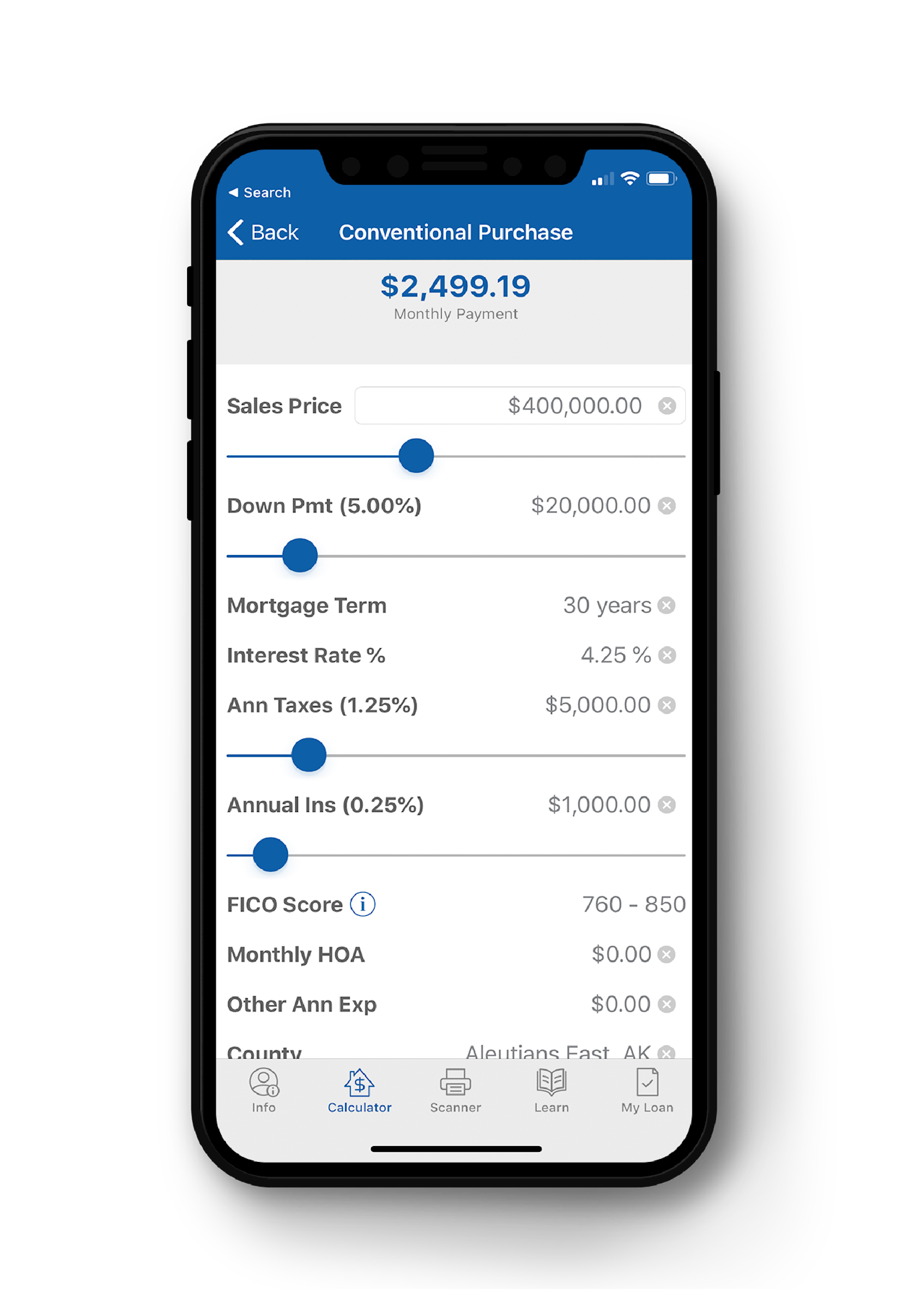 Mortgage solutions to fit your needs
Why choose Mutual of Omaha Mortgage for your home loans?
Working with a brand you know and an advisor you trust
Personalized service through the loan process from an experienced mortgage expert
Manage the entire loan process from anywhere with our easy-to-use mobile app