Todd J. Schwartz was raised in Highland Park, IL. After graduating from Highland Park High School, Todd headed east to attend New York University's Stern School of Business. After graduation, Todd spent 13 years as an options trader and member of the Chicago Board Options Exchange. Todd met and married his beautiful wife Lori and has 18 year old triplets.
Todd gave up floor trading to be closer to home and found a passion of helping people through financial planning and employee benefits. After 2 years with a local Financial Planning firm, Todd set his sight on a venture to run his own mortgage practice utilizing his skill sets in planning and his knowledge of financial wellness strategies. Through this ever changing market, Todd has managed to run a successful mortgage practice focusing on a consultative approach by taking the extra time needed for each client's success. Also, his approach hasn't stopped Todd from building a top producing team at Mutual Mortgage. His success comes from tremendous product awareness, great partnerships with his referral sources, and having his clients go through his mortgage planning process. He is regular recipient of Executive Club membership since the award's inception at the company.
Todd is known as probably the most financially cross trained loan officer in Chicagoland. He has working knowledge of banking, insurance (all kinds) and of course mortgage lending. Todd is also unique in that he has the only divorce lending designation in the industry (CDLP). Because of Todd's diverse background in financial services, he has taken on the role as organizer for the company
of financial wellness initiatives and community outreach. He regularly speaks on planning and mortgage topics. He also helped organize the Reverse Mortgage Department and affinity programs at the company. To that end, please ask Todd about Mutual Mortgage's mortgage financial wellness programs and discounts for businesses and organizations. He is licensed all over the country.
Outside of lending and advising, Todd loves spending time with his the kids and their activities. The family enjoys regular trips to Florida and Door County, Wisconsin.
See What Our Customers Have to Say
Mortgage Tools at Your Fingertips
Enjoy having all your mortgage tools in one place and move the process forward with a click.
Simply tap to apply from anywhere
Click to calculate the estimated cost of your mortgage payments
Scan and send loan documents with ease and security
Check your loan status and take the mystery out of the process
Direct access to your loan officer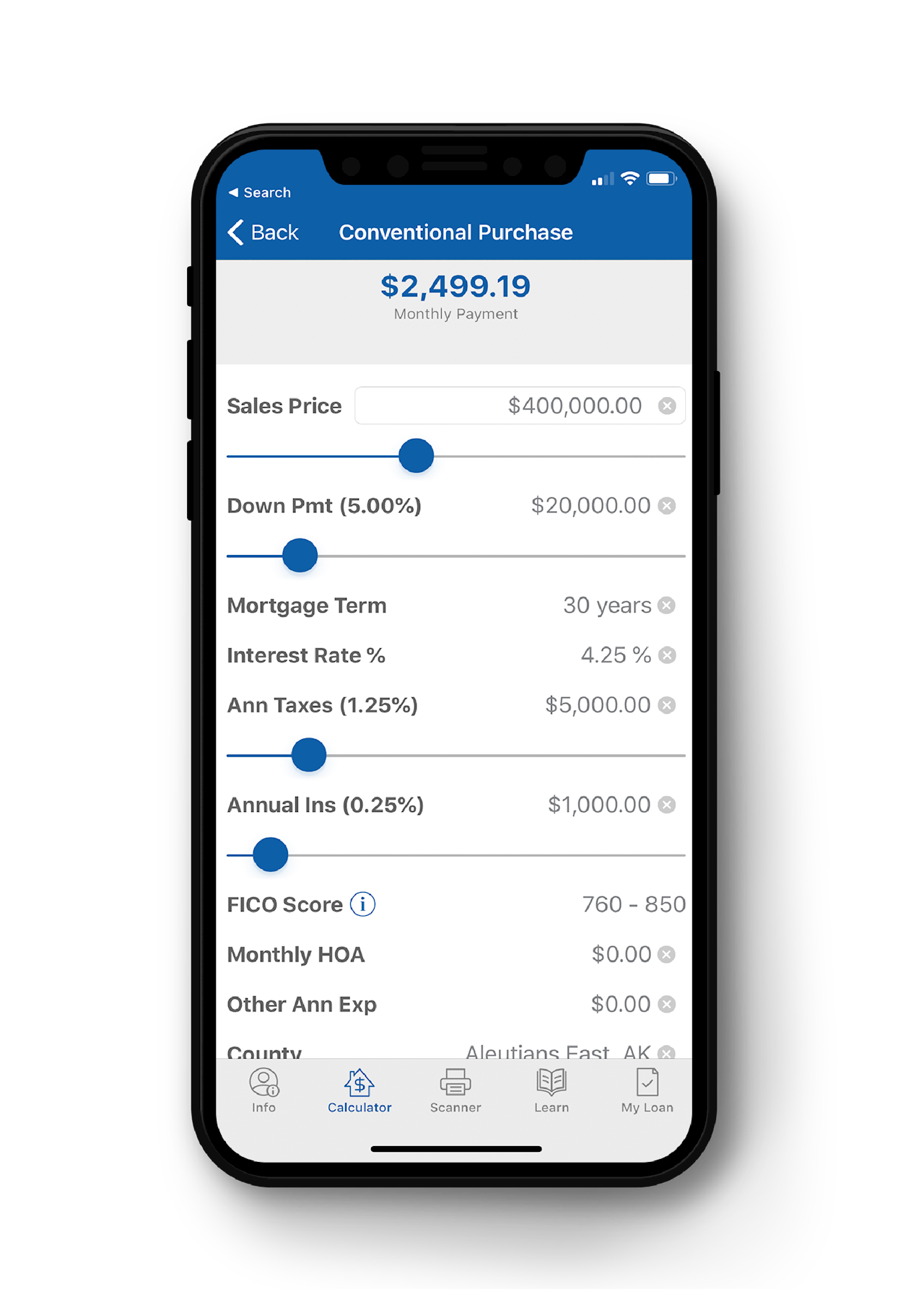 Mortgage solutions to fit your needs
Why choose Mutual of Omaha Mortgage for your home loans?
Working with a brand you know and an advisor you trust
Personalized service through the loan process from an experienced mortgage expert
Manage the entire loan process from anywhere with our easy-to-use mobile app