Andy is a California native who moved to Tennessee to attend Cumberland University in 2017. There he pitched and play outfield for the historic baseball program at Cumberland and graduated from the Labry School of Business. In school is also where he met his wife, Kayla, whom he married in 2022.
He began in the mortgage business in 2019. Both of Andy's parents had experience in the real estate industry with his mother being a realtor, entrepreneur, and father, the owner of a mortgage brokerage and private lending company.
Andy has built his business on educating homebuyers on their potential using the "Smart Start Mortgage" program. This program breaks down the true benefits of owning real estate in a simple and easily understandable way. This roadmap helps to build confidence in his clients and inspire them to take action in today's ever changing and fast-paced real estate market. During the closing process, Andy and his team focus on his touch service that includes an emphasis on problem solving, reliability and great communication.
See What Our Customers Have to Say
Mortgage Tools at Your Fingertips
Enjoy having all your mortgage tools in one place and move the process forward with a click.
Simply tap to apply from anywhere
Click to calculate the estimated cost of your mortgage payments
Scan and send loan documents with ease and security
Check your loan status and take the mystery out of the process
Direct access to your loan officer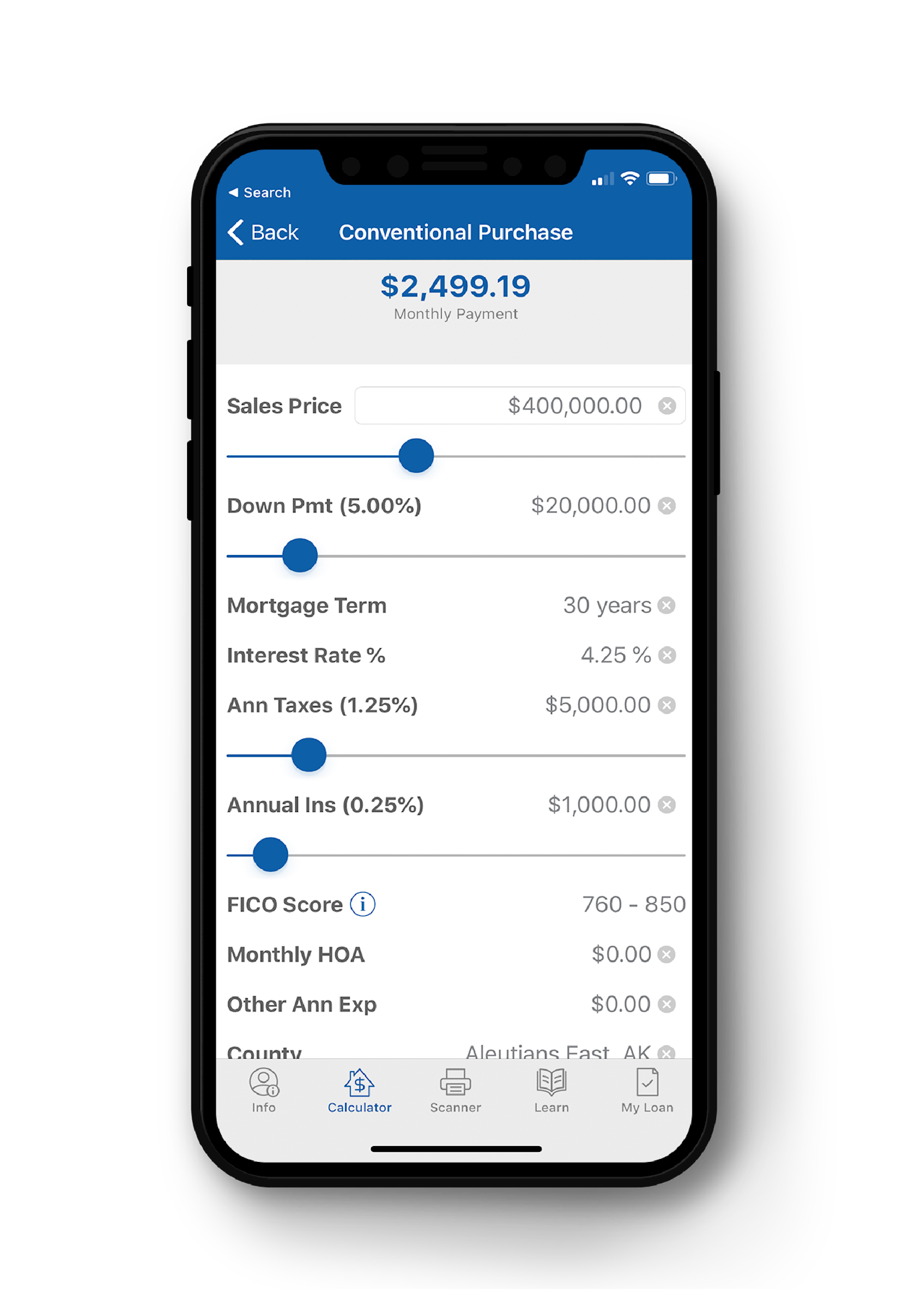 Mortgage solutions to fit your needs
Why choose Mutual of Omaha Mortgage for your home loans?
Working with a brand you know and an advisor you trust
Personalized service through the loan process from an experienced mortgage expert
Manage the entire loan process from anywhere with our easy-to-use mobile app