Growing up in a small town in Ohio, Angela has always understood the value of hard work. She graduated from Kent State University with a Masters degree and has over a decade of client relations experience giving her the ability to make her clients feel at ease. Angela loves animals and when she's not busy assisting her clients, she enjoys spending time with her 4 dogs, fiance, family, and friends.
See What Our Customers Have to Say
Mortgage Tools at Your Fingertips
Enjoy having all your mortgage tools in one place and move the process forward with a click.
Simply tap to apply from anywhere
Click to calculate the estimated cost of your mortgage payments
Scan and send loan documents with ease and security
Check your loan status and take the mystery out of the process
Direct access to your loan officer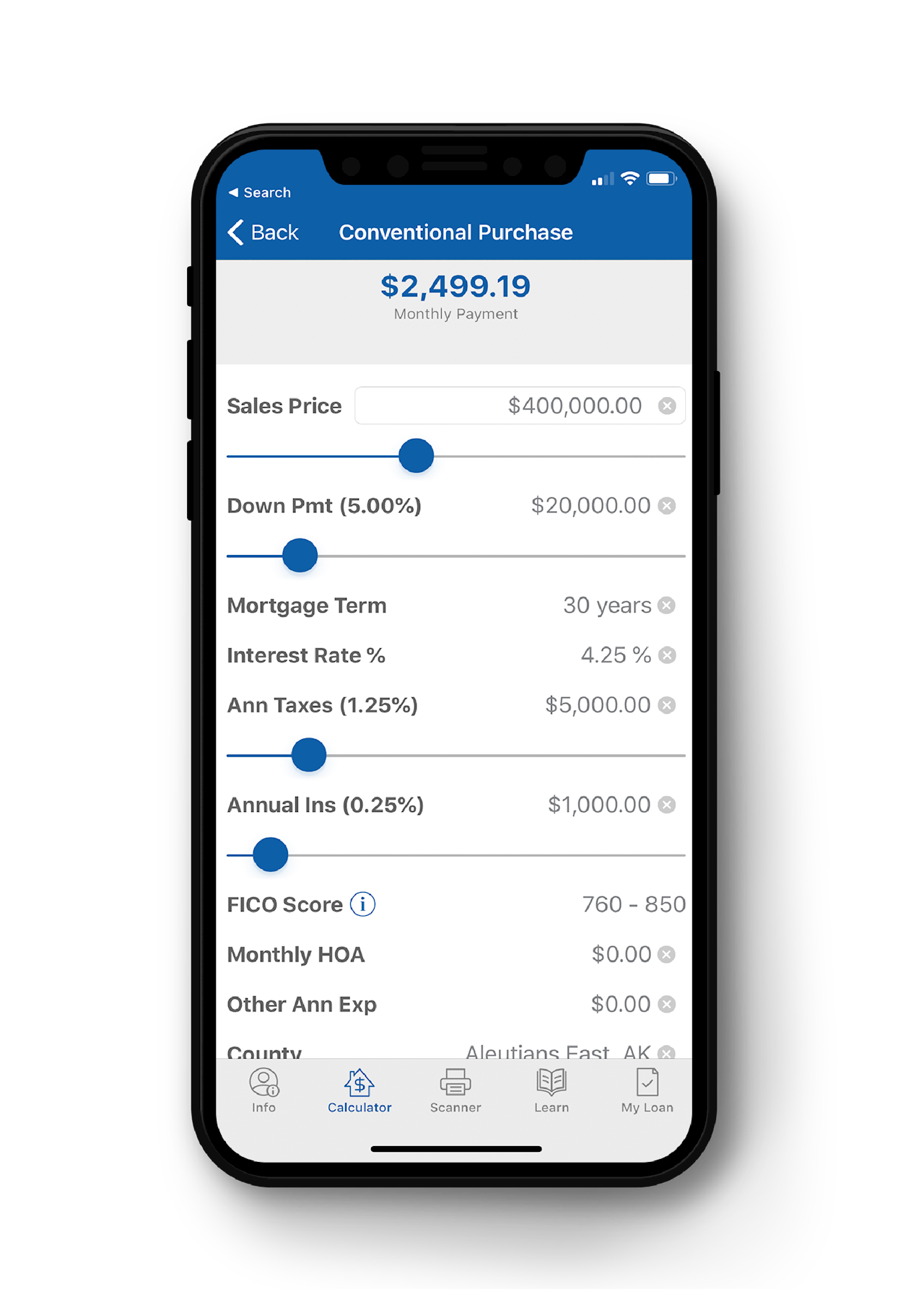 Mortgage solutions to fit your needs
Why choose Mutual of Omaha Mortgage for your home loans?
Working with a brand you know and an advisor you trust
Personalized service through the loan process from an experienced mortgage expert
Manage the entire loan process from anywhere with our easy-to-use mobile app