There are a lot of words associated with a mortgage, whether it's purchasing a home or refinancing an existing loan. Time-consuming, stressful and confusing are among the most common, and can make the process intimidating. The goal of me and my team is take away all of those negative connotations and make the process, well, easy!
I personally love working with first-time homebuyers, helping them go from renting (paying somebody else's mortgage) to owning and investing in themselves! In mortgages, there is not a one-size fits all answer, so make sure you're talking to an expert before making decisions about what will most likely be the biggest investment of your life! We offer all kinds of other products as well, from those who are purchasing the home they want to retire in, to somebody who is looking to either build or start a rental to portfolio, to a beautiful lakefront property for a weekend getaway!
With me, you'll receive constant communication and will always have an avenue to get questions answered, no matter the topic or the hour; you're not supposed to have all the answers or know
everything about mortgages, after all! Leave all the complications with me and my team, and watch as we help make purchasing or refinancing your home so easy that you never associate
those negative words with it again!
See What Our Customers Have to Say
Mortgage Tools at Your Fingertips
Enjoy having all your mortgage tools in one place and move the process forward with a click.
Simply tap to apply from anywhere
Click to calculate the estimated cost of your mortgage payments
Scan and send loan documents with ease and security
Check your loan status and take the mystery out of the process
Direct access to your loan officer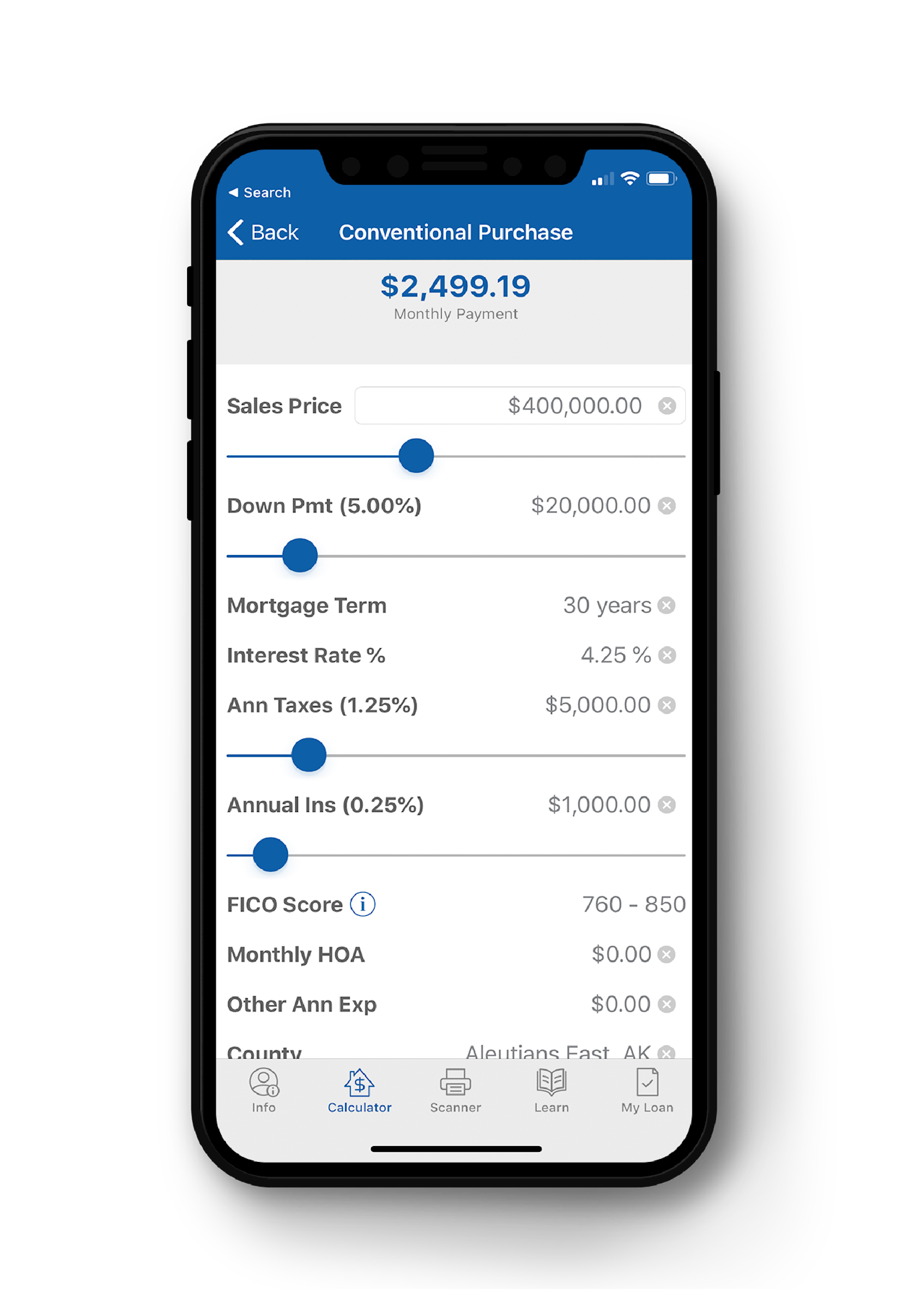 Mortgage solutions to fit your needs
Why choose Mutual of Omaha Mortgage for your home loans?
Working with a brand you know and an advisor you trust
Personalized service through the loan process forms an experienced mortgage expert
Manage the entire loan process from anywhere with our easy-to-use mobile app