Residential Loan Officer since 1997. All business is self generated through referrals and past satisfied clients.
See What Our Customers Have to Say
Mortgage Tools at Your Fingertips
Enjoy having all your mortgage tools in one place and move the process forward with a click.
Simply tap to apply from anywhere
Click to calculate the estimated cost of your mortgage payments
Scan and send loan documents with ease and security
Check your loan status and take the mystery out of the process
Direct access to your loan officer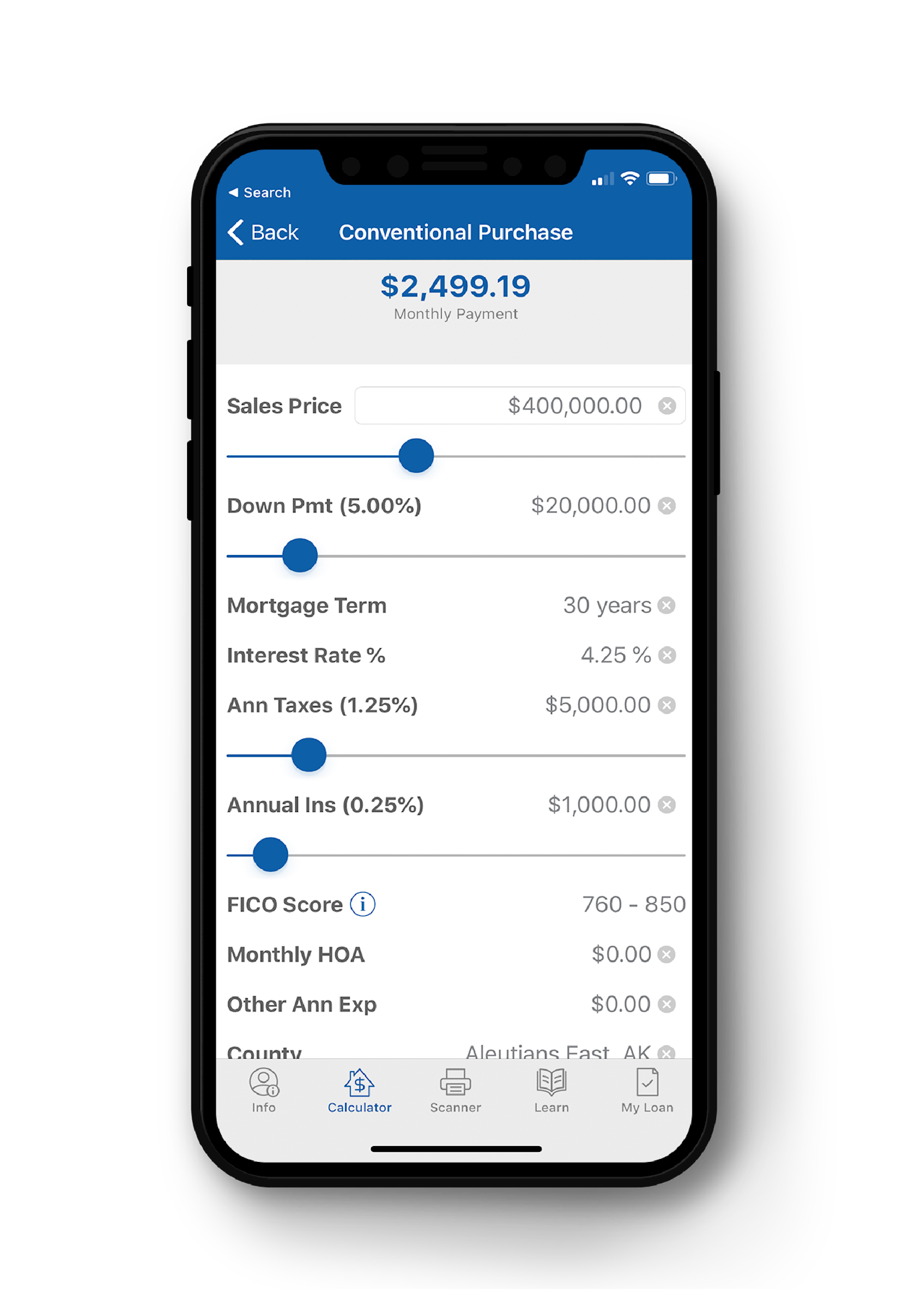 Mortgage solutions to fit your needs
Why choose Mutual of Omaha Mortgage for your home loans?
Working with a brand you know and an advisor you trust
Personalized service through the loan process from an experienced mortgage expert
Manage the entire loan process from anywhere with our easy-to-use mobile app