With 30 years of experience in the banking industry and 23 years of experience originating loans, Randy Mickelson is your mortgage loan consultant for life! Randy provides excellent service for his clients. Speaking of clients, Randy specializes in providing mortgage loans for teachers, firemen, policemen, doctors and nurses. In today's ever-changing mortgage industry, Randy stays a step ahead to assure his clients they are in reliable hands.
Here is what some former clients had to say about Randy as a mortgage loan consultant…
"Randy goes above and beyond mortgage financing and he gave me a lot of advice. His skill set and consulting really helped me stay informed throughout the entire mortgage loan process. We were struggling with getting an appraisal done on our property and were living in a motel until Randy gave us some advice about home inspections and determining property value. His background in real estate, knowledge about appraising, and important contacts allowed him to give me a unique option using my 401k plan to eliminate mortgage insurance," said Rob VanDuser.
"I think there are two things that are important about a mortgage loan consultant first, Rate and second, Customer Service. Randy not only exceeds all expectations; he redefines them at a whole new level. In short, the best thing about working with Randy is that he cares for his clients. He came up with refinance options that specifically worked for me, he did not hesitate giving his opinion on when to wait and when to lock, the best part- he was proactive in driving costs down," said Jason Katz.
"My favorite characteristics Randy possesses as a mortgage loan consultant are his efficiency and promptness. After our initial consultation, he fully understood and moved forward in giving me exactly the loan I had hoped for. Randy was always available whenever I needed him. When problems occurred, they were addressed right away. There were no surprises at the end, I got exactly what I wanted and expected thanks to Randy" said Chris Kadow.
See What Our Customers Have to Say
Mortgage Tools at Your Fingertips
Enjoy having all your mortgage tools in one place and move the process forward with a click.
Simply tap to apply from anywhere
Click to calculate the estimated cost of your mortgage payments
Scan and send loan documents with ease and security
Check your loan status and take the mystery out of the process
Direct access to your loan officer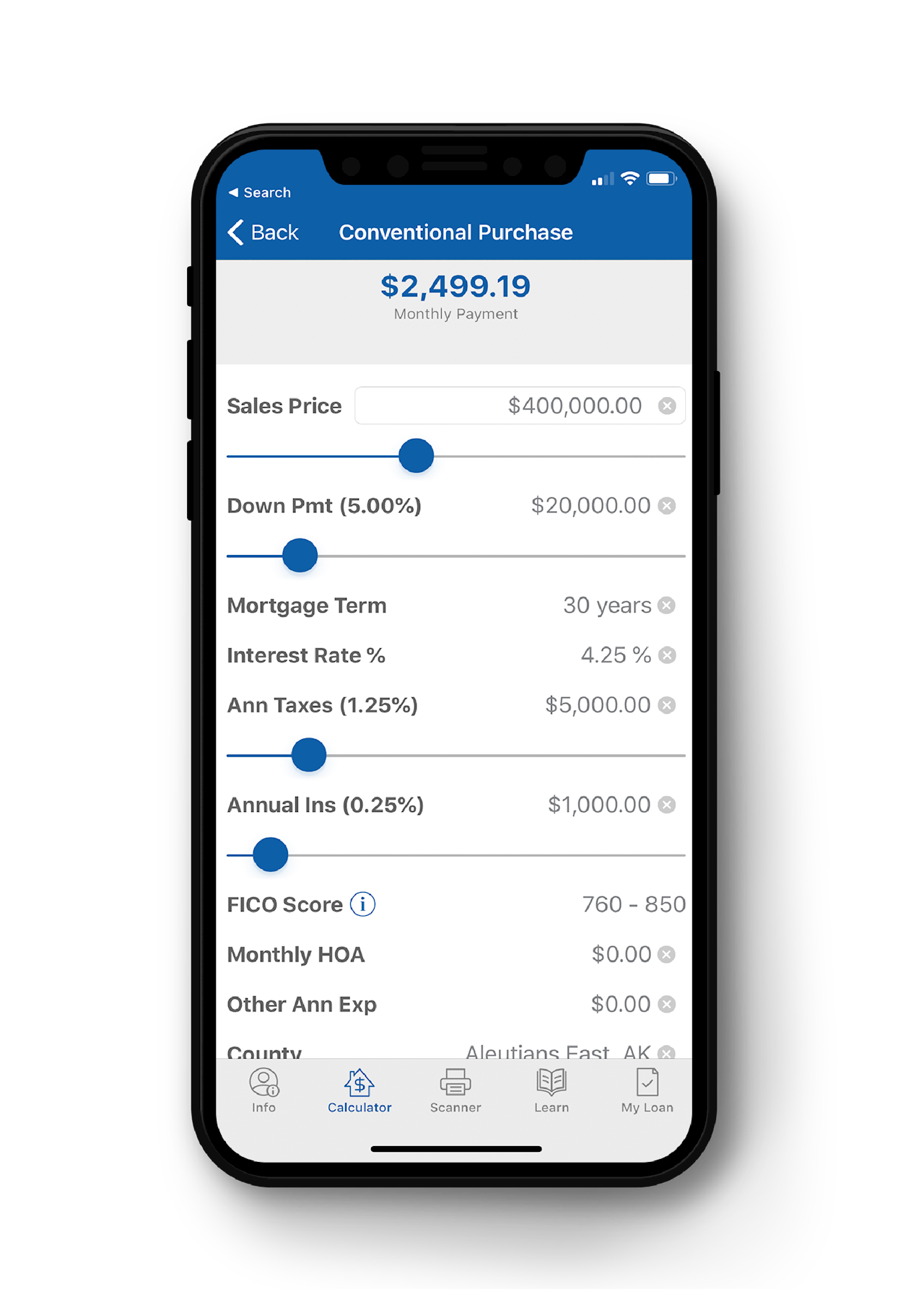 Mortgage solutions to fit your needs
Why choose Mutual of Omaha Mortgage for your home loans?
Working with a brand you know and an advisor you trust
Personalized service through the loan process from an experienced mortgage expert
Manage the entire loan process from anywhere with our easy-to-use mobile app