Scott provides a broad spectrum and understanding of various aspects to the real estate industry. For almost 30 years, his specialty has been originating mortgages in the lending industry, helping nearly 3,000 individuals obtain financing for a home and totaling over 1.0 billion dollars in mortgages. He also has extensive knowledge in the escrow industry, owning and operating multiple investment real estate projects. In addition, he's overseen design and renovation of residential real estate and holds a California real estate brokers license.
Scott's work ethic is unprecedented in the lending industry. Honest, transparent and direct is who he is and how he works. Integrity is the pillar of success for long term sustainability in this industry. Effective communication is a critical element that he provides to all his clients. Products, pricing and performance are the three most critical elements that Scott provides in the entire lending package.
In addition to his extensive knowledge in the mortgage and real estate industry, Scott is also active in numerous ministry organizations. He is the director of a non profit organization, Full Spectrum Ministries. He truly believes and shows that if one expects excellent service from others, then one must be willing to provide excellent service to those whom he has the opportunity to serve.
Mortgage Tools at Your Fingertips
Enjoy having all your mortgage tools in one place and move the process forward with a click.
Simply tap to apply from anywhere
Click to calculate the estimated cost of your mortgage payments
Scan and send loan documents with ease and security
Check your loan status and take the mystery out of the process
Direct access to your loan officer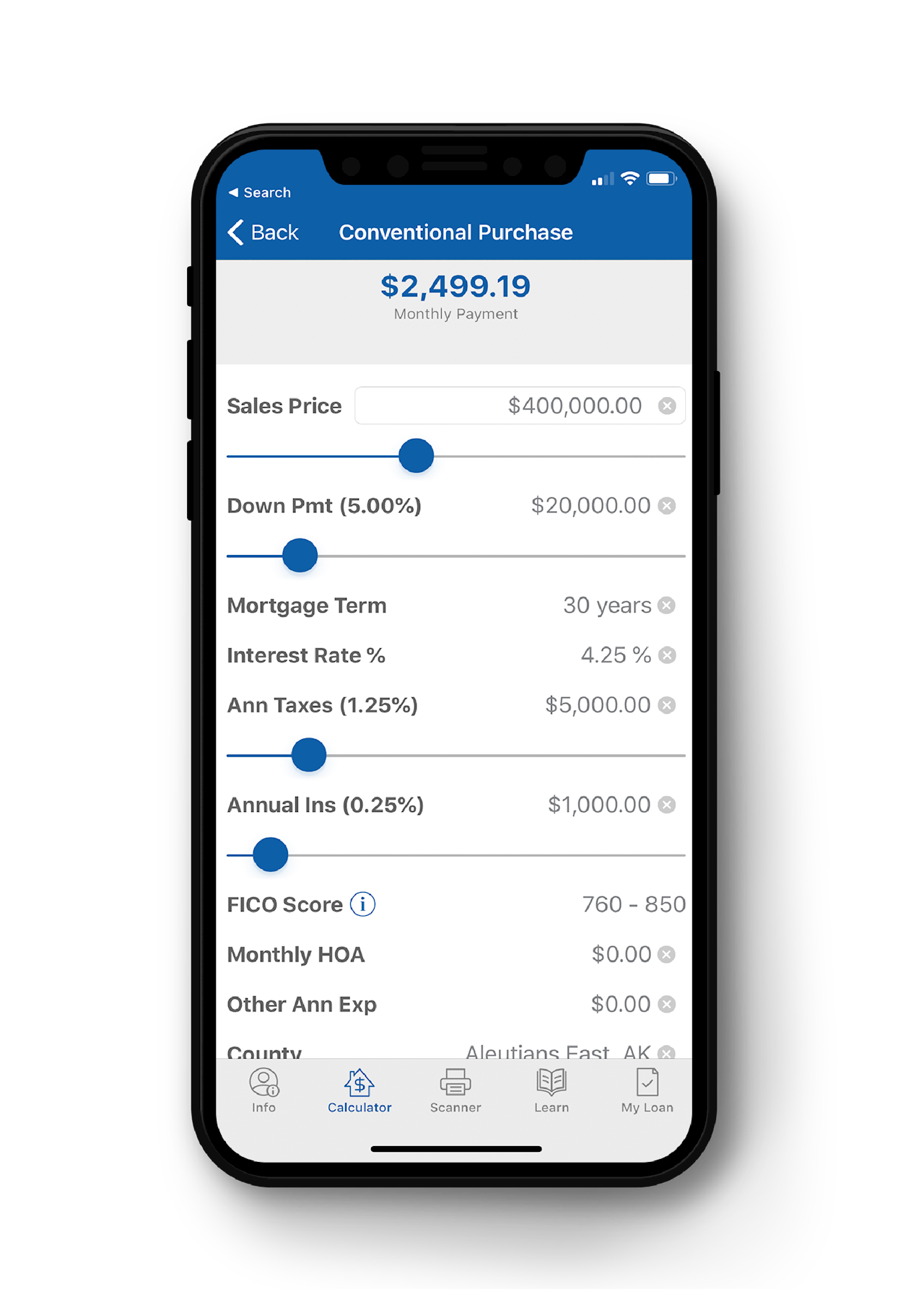 Mortgage solutions to fit your needs
Why choose Mutual of Omaha Mortgage for your home loans?
Working with a brand you know and an advisor you trust
Personalized service through the loan process from an experienced mortgage expert
Manage the entire loan process from anywhere with our easy-to-use mobile app