2021 National Sales Symposium
Enter For A Chance To Win
We know that protecting your clients is about more than managing their money. We can help your clients:
Grow & Save
Buy their first home and build equity
Make and Achieve Their Goals
Leverage their home, pay down debt or remodel
Dream Big
From investment properties to second homes, we can help finance residential real estate projects big and small
Worry Less
Whether it's paying off debt, lowering monthly payments or securing their retirement with a reverse mortgage, we have the tools to help
Live More
Through all the stages of life from buying your first home thorough retirement, Mutual of Omaha Mortgage is a partner you can depend on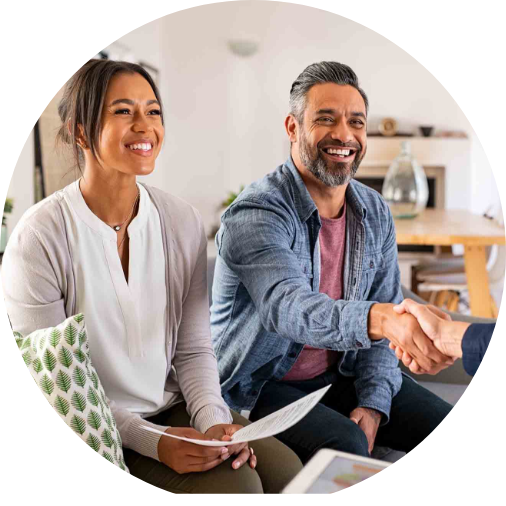 Real Savings For Your Clients
Your clients can take advantage of exclusive mortgage rates and fee's. For Mutual of Omaha clients, we will take $1,000 dollars off closing costs, and access to perk rates, which are traditionally .25 basis points below market. These special discounts apply to new home purchases or refinancing an existing home. This exclusive offer will help your clients save thousands over the life of their loan. Be a savings hero
Offense
---
Our mission at Mutual Of Omaha is to help our Housing gives you a reason to talk to someone in their 20's and 30's. It's an opening to capture a younger clientele that will be with you long-term.
Defense
---
Protects your clients from other top financial services firms (like Wells Fargo and Chase), and being upsold on financial services as part of their home loan.
Mortgage Lead Incentive
Refer clients to earn mortgage lead incentive points for forward (traditional) and reverse mortgages at Mutual of Omaha Mortgage only.
The incentive will award the top 2 division offices based on the total score of the top 10 individual contributors from each division office. The top 2 division offices will win a visit from one of Mutual of Omaha Insurance Company's sponsored golfers.
Golfer and incentive fees (for the golfer) to be covered by Sponsorship within the Marketing Department (not MOIS or Mortgage). In addition to the visit, the managing director, or designee, of each office will be allotted up to $10,000 for the venue, food and drink and entertainment expenses associated with the visit paid by MOIS.
Lead sent in (through Lead Submission form or ABA form)
1 Point
---
Mortgage loan closes from lead
100 Point